GIVE UP PLASTIC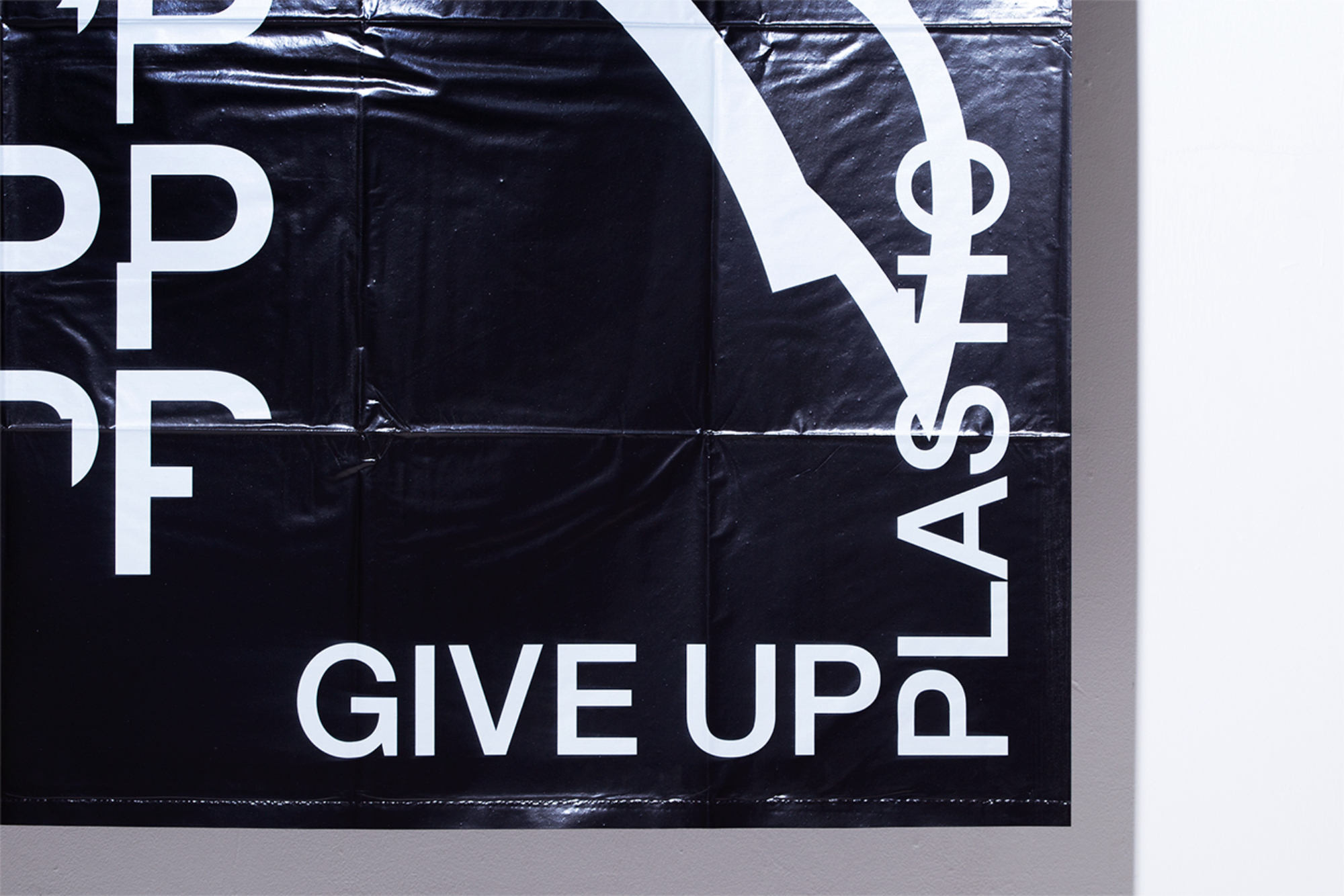 What can we do to face the problem of marine plastic waste?
Plastic waste in our oceans is a problem on the same scale as global warming.
At People and Thought (P.a.T.), we take this issue very seriously. We have created videos and graphics to make the world more aware of this. In our videos, the first letter of "Plastic", "P", is composed with the movement of the plastic waste spreading in the sea to visualize it. Marine life is designed to look like Japanese kanji characters, which break apart when the letter "P" comes into contact with them. This creates a visual link between plastic waste and the dying marine life.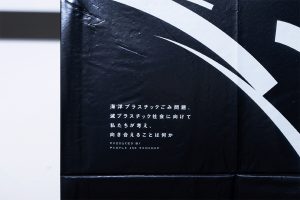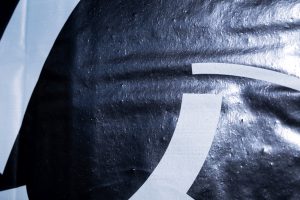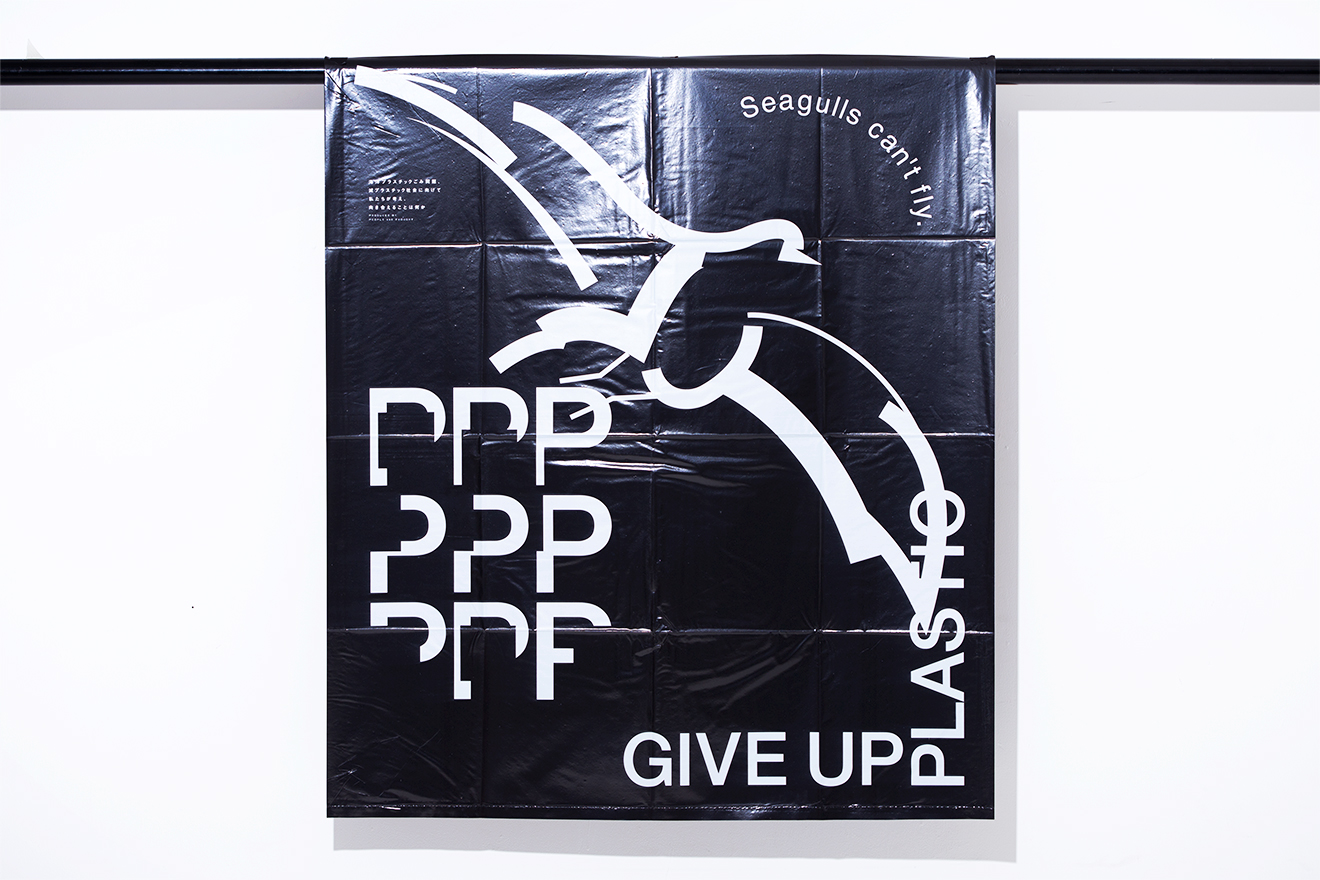 By taking a new approach and omitting live footage of dead marine life and plastic trash, we hope to reach a different audience than before. The poster makes the problem of plastic waste in our oceans more visible by printing graphics directly on garbage bags made from plastic waste. In addition to this project, the Ministry of the Environment is working on something called "Plastics Smart". We support this project by releasing and providing them with the work we did for GIVE UP PLASTIC. We hope to make the world understand the problem of plastic waste in our oceans as soon as possible.
It swiftly decimates marine life, making it a source of many tragedies. "What can we do to face this problem?" – How about we give it some thought?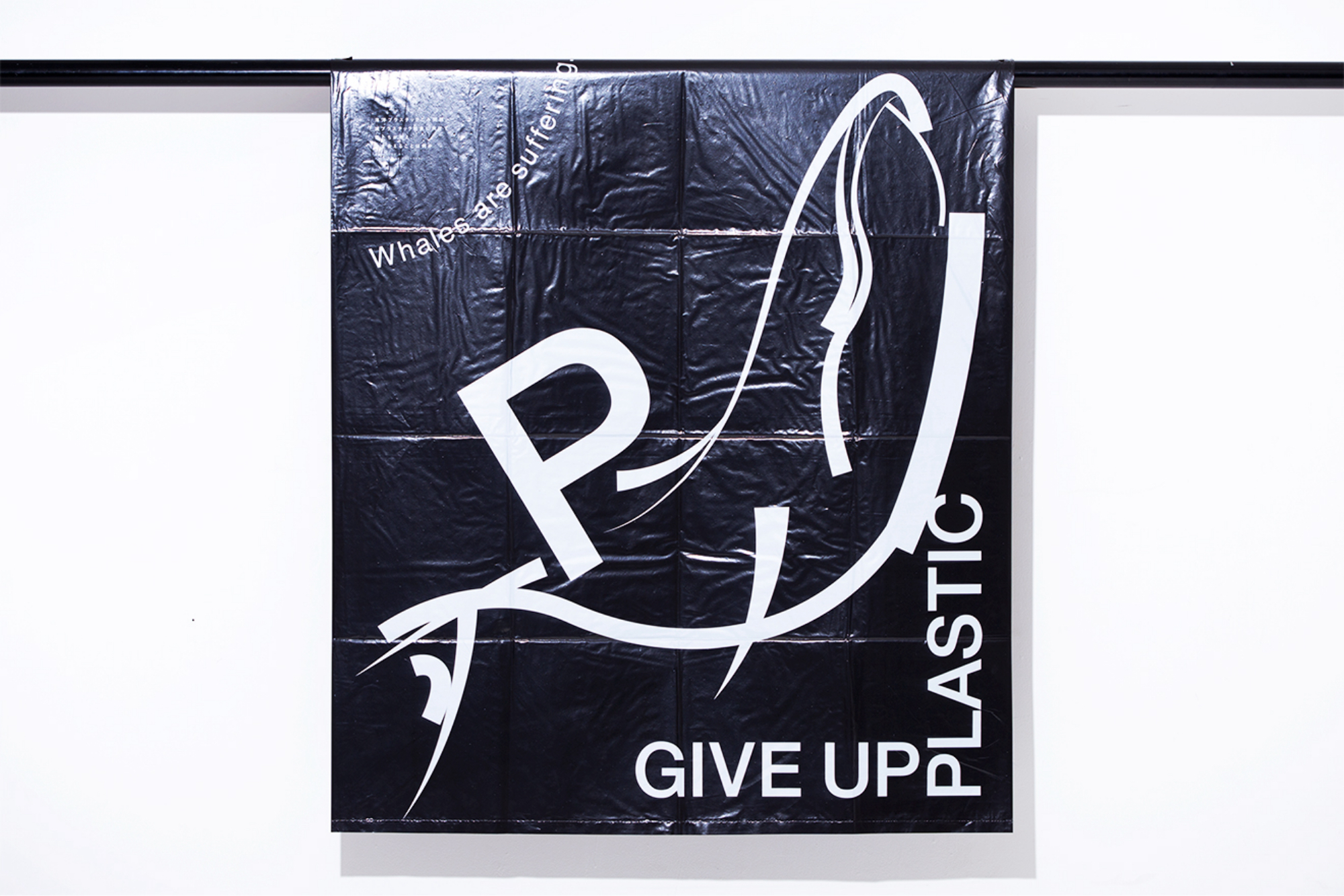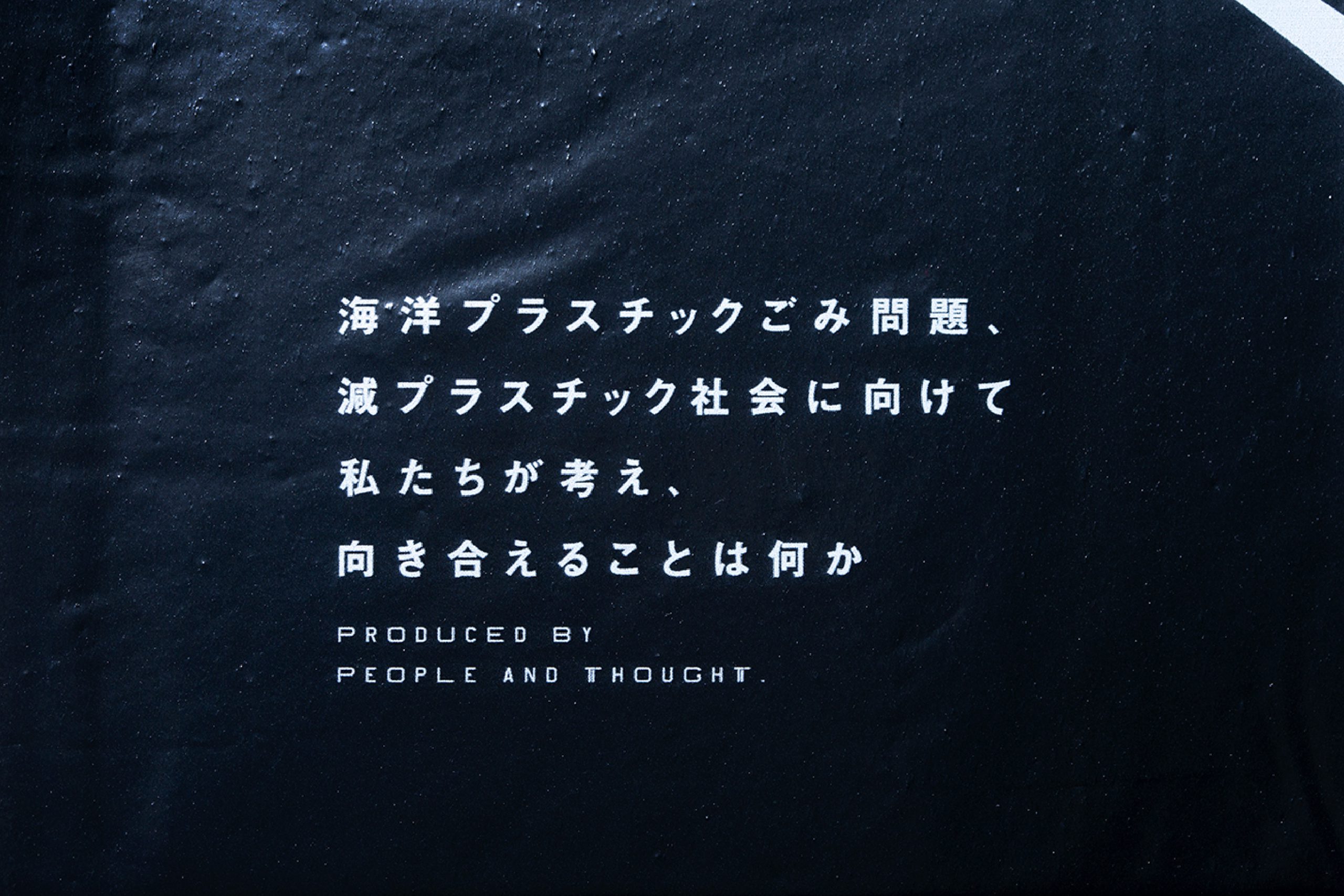 海洋プラスチックごみ問題について、私たちが考え、向き合えることは何か。
海洋プラスチックごみ問題は、温暖化などと同等にとても深刻な問題です。プラスチックが海洋生物を激減し、悲しい悲劇を多く生んでいます。「私たちが考え、向き合えることは何か。」今一度考えてみませんか? 私たちはその問題を重く受け止め、可視化させるべくグラフィックや映像を制作しました。新しいアプローチをとることで、今までとは違った層の方々にも、アプローチされることを願っています。 ビジュアルは、プラスチックゴミから生成されたゴミ袋に直接印刷することで、海洋プラスチックごみ問題をより明確に可視化させています。環境省では同様に、Plastics Smartというプロジェクトがあります。私たちはこのビジュアルを通し、賛同の意思を表明することで、いち早く全ての方が貢献できることを願っています。
CREDIT
CL : PEOPLE AND THOUGHT
AD+D : ATSUSHI ISHIGURO / @ai_ouwn
MD : MAMI KAWASHIMA